Dog Drawing Gift Card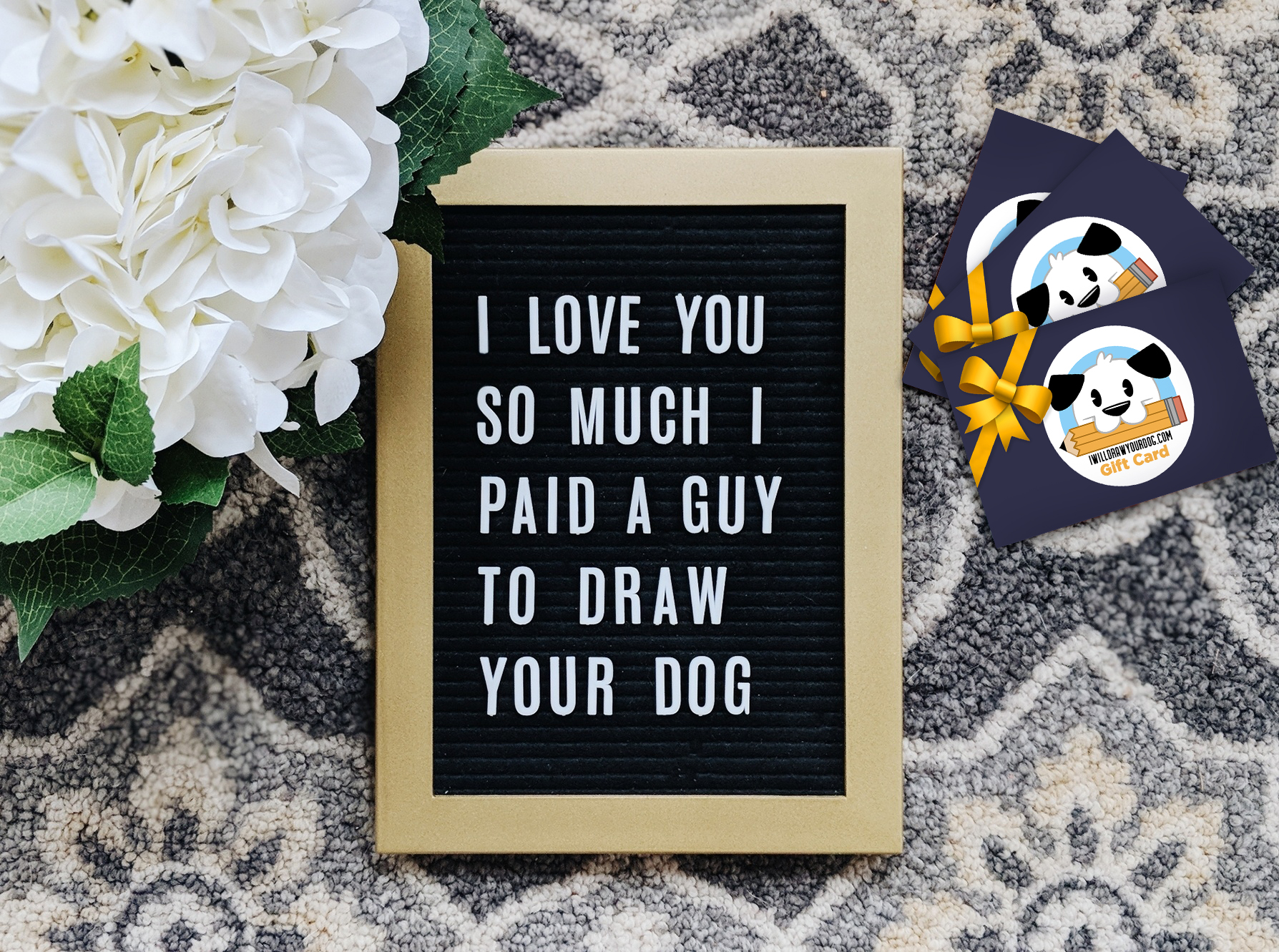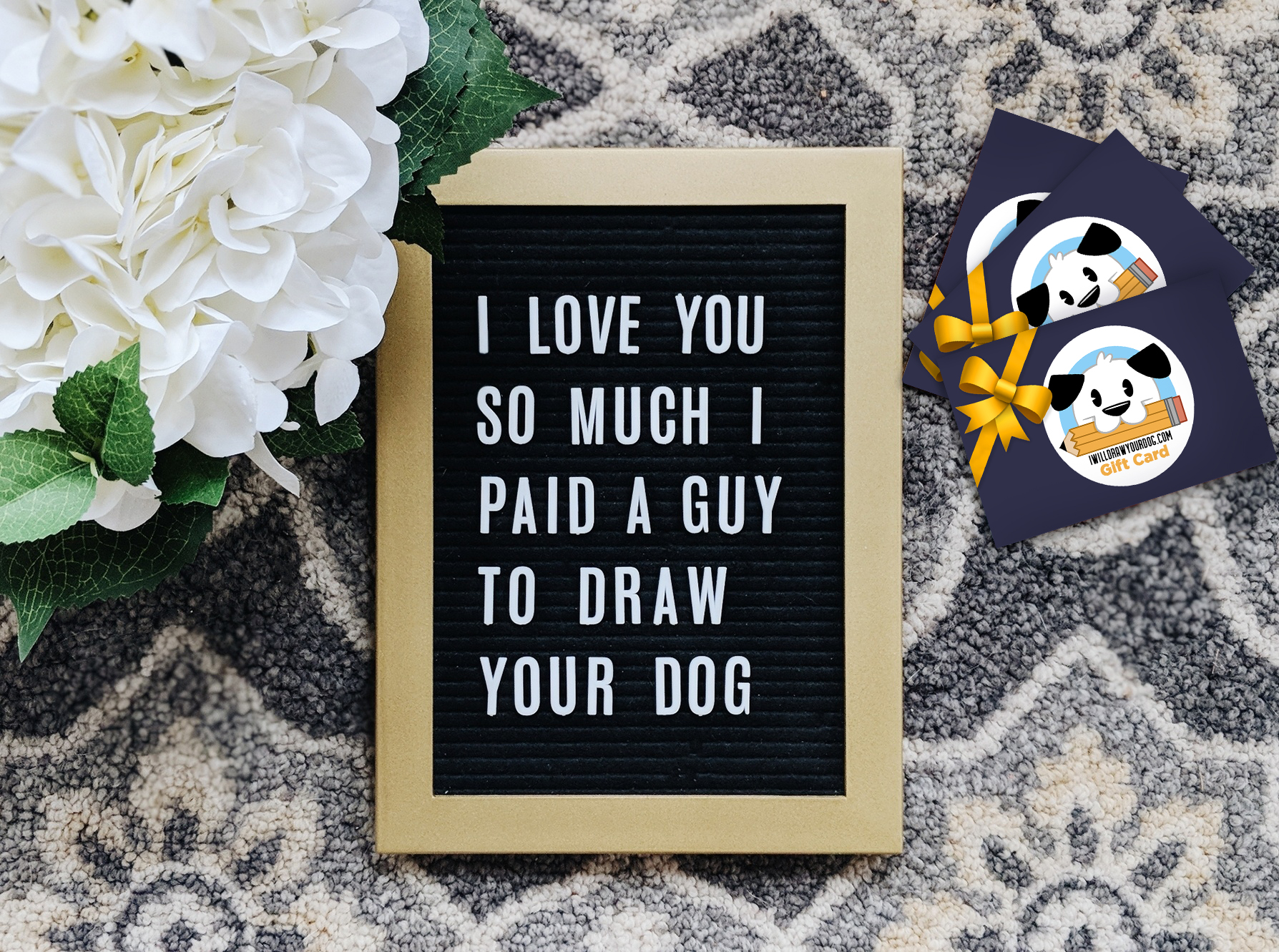 Dog Drawing Gift Card
Give the gift of a dog drawing!
Choose $65 for a print, or $85 for the print plus the digital file ($5 in shipping is added to the price so your giftee doesn't have to pay for that).
You'll receive a code that never expires so your giftee can order whenever they're ready.
Turnaround time on all orders--including those made with gift cards--is two to three weeks depending on volume.